We can say that last month was pumpkin month because pumpkins were everywhere. I have found so many pumpkins recipe that I would like to try so I thought why not share them with you.
Let's imagine that we are creating a pumpkin theme menu for a dinner with friends.
Let's start with some refreshment.
Beverage ::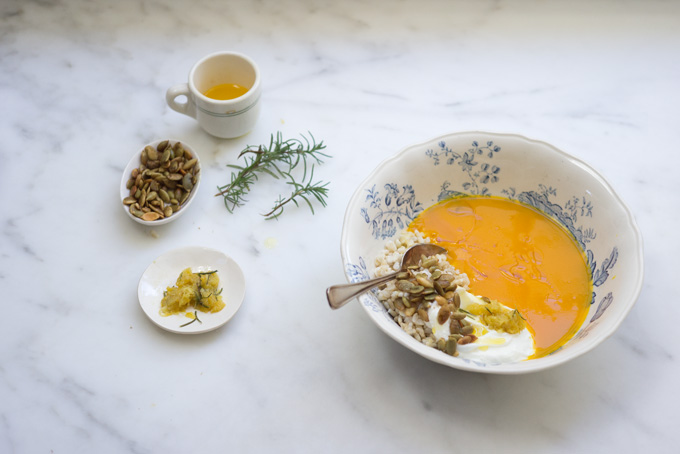 Soup ::
Main ::
Dorie's Pumpkin, Gorgonzola and Walnut Flan
Dessert ::
Pumpkin spice latte frozen yoghurt recipe from
Kerbie's Craving