Christmas is just 2 days away. I am so excited even though most of Thai people are Buddhists so Christmas is not actually the tradition for most Thai people and Christmas day is not traditional holiday. However, in Thailand, there are Christmas celebrations in some households, restaurants and hotels. I love Christmas food. And I also love exploring variety of Christmas food from different countries.
If you have not decided what to make for dessert for Christmas dinner, why not make red velvet desserts. I have be en having a crush on red velvet cake for a couple of years. What I love about red velvet is that red velvet is usually not very sweet cake with a hint of coco flavor. Serving red velvet cake or red velvet dessert with cream cheese frosting is just heavenly delicious! So, when I started using pinterest, I created a board named Red Velvet Love right away. I have selected 4 red velvet recipes that I think suitable for festive occasion like Christmas from my pinterest board.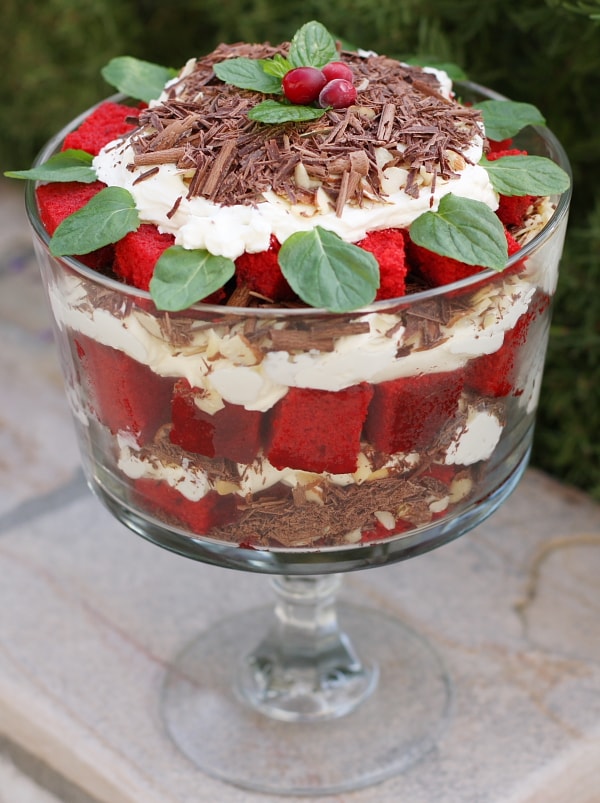 Red Velvet Trifle
by
Lori at Recipe Girl
:: I think this red velvet trifle is quiet easy to make and can be used as decoration as well. This trifle will add the Christmas accent to the party.
Mini red velvet cheesecake
by Betty Crocker :: Making mini red velvet cheesecakes is also a convenient idea because they are already in serving portions.
Merry Christmas !!
xo, Praew